The M.A. program gives students a solid education in general linguistics. Students earn a master's degree by completing a combination of coursework and an in-depth research paper.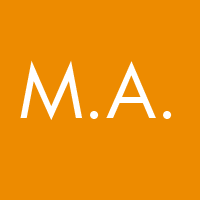 The M.A. curriculum is designed as a terminal, stand-alone program, and can be useful for students who are preparing for a Ph.D. program in linguistics. In addition, students who are enrolled in the Ph.D. program may earn an M.A. degree en route if they wish. Students must complete 36 to 38 units of coursework, at least 18 units of which must consist of graduate-level courses in the major field. Each candidate must pass a comprehensive final examination in the major subject. No thesis is required.
The normative time for completion of the M.A. program in linguistics is six quarters.
Prerequisites
To be eligible for the program, applicants must first complete the equivalent of at least one course from each of the following subject areas:
Syntax (e.g., LIN 103B, LIN 131)
Phonology (e.g., LIN 103A, LIN 111)
Applicants also must have completed the equivalent of at least two other language structure courses in one or more other areas, such as Phonetics (e.g., LIN 112), Morphology (e.g., LIN 121), Semantics (e.g., LIN 141), or Comparative/Historical Linguistics (e.g., LIN 150, LIN 151, LIN 152).
 
The abbreviation "LIN" designates courses in the Department of Linguistics.