The Tippy Schwabe Grant underwrites CATESOL membership and CATESOL conference registrations for up to 10 linguistics students each year.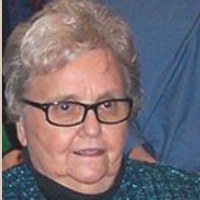 The
California Association of Teachers of English to Speakers of Other Languages
(CATESOL) Education Foundation offers educational opportunities to teachers of English learners. Gwendolyn "Tippy" Schwabe, whom we credit with establishment of a program of ESL courses at UC Davis, has funded the Tippy Schwabe Grant through this foundation. Its goal is to encourage UC Davis Department of Linguistics graduate students to become active CATESOL members as part of their professional training while they are enrolled in either our doctoral or master's program.
Each year, up to 10 linguistics graduate students are presented with a Tippy Schwabe Grant to fund two years of membership in CATESOL along with registration fees for two Northern Regional CATESOL Conferences and one state conference. The CATESOL Education Foundation expects this pioneer project to serve as a model for other institutions interested in promoting professional development for ESL teachers.
Graduate students additionally are eligible for travel expense reimbursement from the Department of Linguistics for presenting papers or posters at an eligible conference.
Award Recipients

2013–14

Malia Chang, Annalisa Corioso, Eric Jensen, Kimberly Morris, Sherry Schafer and Elizabeth Wu

---

2012

Christina Calvillo Rebecca Conley, Kenny Dulock, Emily Hosea and Dan Villarreal

---

2011

Matt Balvin, Elizabeth Chuchel, Katherine Evans, Grant Eckstein, MongThi T. Nguyen and Shannah Starr

---

2010

Katie Caslin, Chi-Yuan Hsieh, Jeffrey Lee, Dennis Mahler, Daniel Moglen and Whitney Whitener

---

2009

Angela Haeusler, Katie Masters, Robert Miller, Miki Mori, Heather Sturman and Christy Taylor
Please consider a donation to support the perpetuation of this grant program. Contact the graduate advisor for more information.